Charles Low Memorial Library
Introduction To The Library

The Charles S. Low Memorial Library is one of the largest private libraries in the country, dedicated to preserving Scottish history, customs, music, literature, and promoting genealogical studies. It contains over 1,900 books (some dating back to the early 1800s), audio and visual material, our Society Archives and is the home of the Scottish Genealogical Collection. The Library also sponsors Scottish lectures and presentations.
The Library's mission is to support the Society's goals by collecting, preserving and making available material and presentations that encourage the love of Scotland through its history, customs, music, and literature in a Setting worthy of its members.
Goals to implement the mission statement:
Conservation of Material

Safe Guarding of Material

Securing for Future Generations
In 2018, several of our members were interviewed to share their memories of the Society.
When you click the button below, a link will be opened in a new tab to begin listening to the audio file.
Upcoming Events will be posted here.
Saturday, May 4, 2019 – Getting Started: A Genealogy Seminar
Saturday, November 15, 2018 – A night with Outlander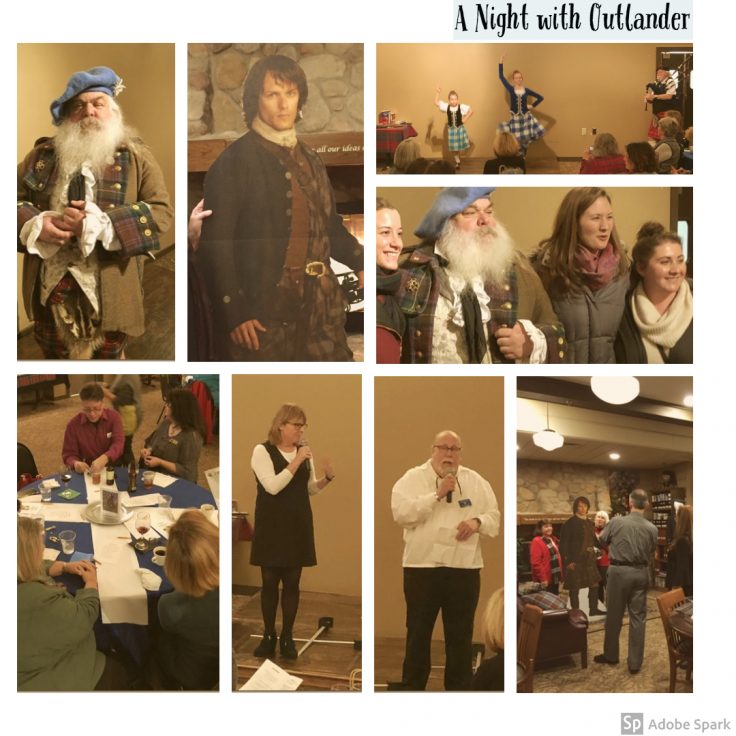 The Library is located within the Kilgour Scottish Centre, Home of the St. Andrew's Society of Detroit.
Address:
2363 Rochester Road, Troy, MI  48083
Email:
library@detroitscots.com
Hours:
The 3rd Saturday of every month. We invite you to drop in from 10:30 to 3:30 PM pm or by appointment.
The 2nd & 4th Thursdays from 10:30 to 3:30 PM
Also by appointment.
Library Staff:     
Julie Bartoy, Maryann Clark, Marge Cowan, Sharon Cross, Nancy Fromm, Irene Hall, Stuart Kennedy, Cathy McCullough Les, Teri Mango, Malcolm McKinnon, Nancy Waters, Dick Fromm (Honorary Member),  Linda Davenport (Contributor), Eliott MacFarlane (Contributor), and Dennis Clements (Chair).