Detroit Scots' Cultural Life
Scottish North American Community Conferences
2022 Scottish North American Community Conference
October, 21-23, 2022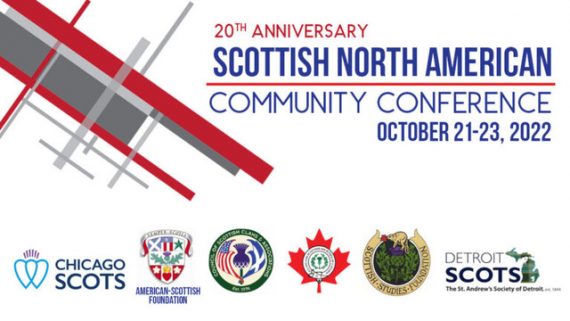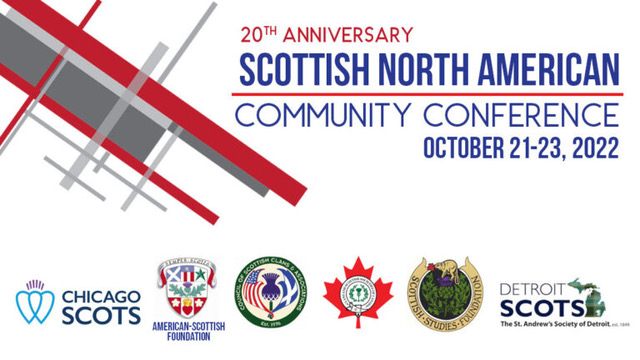 The 19th Annual Scottish North American Community Conference, cosponsored by COSCA, will once again be taking place remotely, over the weekend of December 10 – 12. It will again be a three-day program.  This year's theme is Expressions of Scottishness–Exploring the Full Dimensions of Scotland's Engagement with North America in 2021. Friday afternoon focuses on genealogy and developments around researching Scottish roots.  Saturday turns to expressions of the arts, heritage and culture today –from fashion, to museum and heritage sites, to highland games. Sunday will turn to things planned in Scotland for 2022,  including the Edinburgh Fringe Festival and celebrations of Sir Walter Scott and the 200th anniversary of King George IV's visit to Scotland, which kicked off the "highland revival."  Daily or full (three-day) weekend tickets are available online at: http://www.scottishleadershipconference.com. 
The last time the conference was held in Troy, Michigan was on October 4 – 6, 2019

Since 1849, The St. Andrew's Society of Detroit has been hosting the longest continuous Scottish Highland Games in North America.  Our games are held annually on the first Saturday in August, with a traditional Ceilidh on Friday evening beforehand which is followed by a full day of Scottish activities and entertainment on Saturday.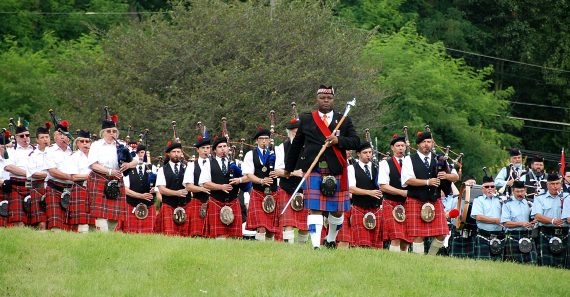 Our 173rd Highland Games were held on Friday and Saturday, August 5th and 6th, 2022.
Our NEXT Annual Highland Games, the 174th, will be held on Friday and Saturday, August 4th and 5th, 2023.
Because of the COVID-19 pandemic, our 2020 Annual Highland Games as you know them were cancelled. As you have probably guessed, we could not let the 171st occurrence of our Annual Highland Games go by without some heroic effort to continue our streak since 1849! So, we had a St. Andrew's Society of Detroit Members-only picnic with Dancing, Piping, and Heavy Athletics, along with camaraderie, Scottish history, foods, and entertainment.
We are Scottish after all!
St. Andrew's Society of Detroit is proud to sponsor the St. Andrew's Pipe Band.  For more information about the Band or to purchase one of their CDs, click on the button below.
St. Andrew's Day Tartan Ball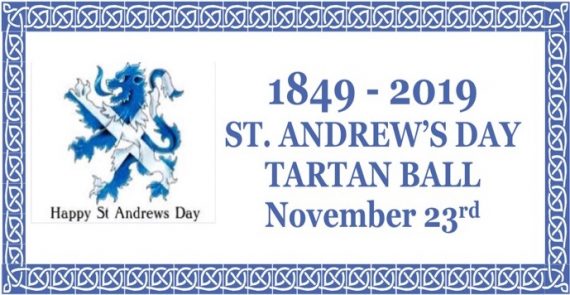 St. Andrew's is the Patron Saint of Scotland. The St. Andrew's Society of Detroit annually holds a Tartan Ball to celebrate St. Andrew's Day, which occurs on November 30th each year.  We dress up in our finest and have a wonderful evening of dining, dancing, and entertainment.
Our last St. Andrew's Tartan Ball was held on Saturday, November 23, 2019.
Special Events and Performances
Occasionally the St. Andrew's Society of Detroit holds special acting, musical, and other social gatherings open to the public.
 "Lasses, O" was performed at the Kilgour Scottish Centre on Friday, Saturday, and Sunday, January 17-19, 2020.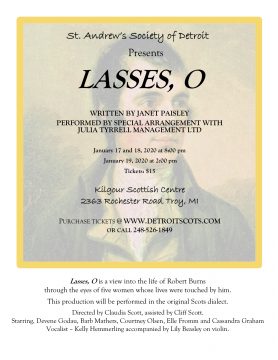 Our most recent Genealogy event was held at the Kilgour Scottish Centre on Saturday, May 4, 2019.  This seminar was lead by Mr. Derek J. Blount, who has been researching his family tree for over 30 years. His genealogy research can now trace his family back before the Norman Conquest (1066 A.D.). He has extensive experience with a multitude of ancestry sites and historical websites and has traveled extensively around the U.S., Canada, and England in search of ancestors. He lectures regionally and nationally on various genealogical topics. He is also a researcher for the Burton Historical Collection in Detroit.
Two or three times a year, our Single Maltarian, Certified Whisky Ambassador, and Bard of the St. Andrew's Society of Detroit, Elliot MacFarlane, will host a Whisky Tasting at the Kilgour Scottish Centre.
Unfortunately, our Whisky Tasting, originally planned for Saturday, May 9, 2020, was canceled.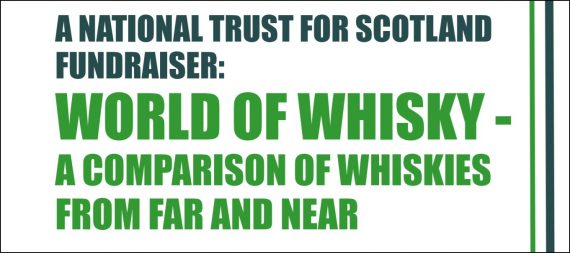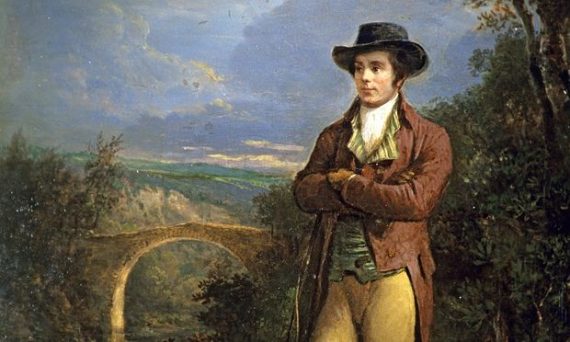 On Saturday, January 23, 2021, a spectacular evening celebrating the life and times of Robert Burns, the national poet of Scotland, will be held "Virtually" this year by Zoom and Video, in place of an event at the Kilgour Scottish Centre or at a Restaurant.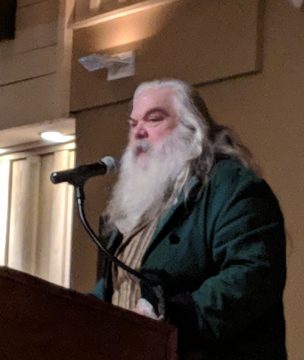 The evening begins with a Social Time in Zoom beginning at 6:00 pm, before the Video presentation at 6:30 pm.  Social Time will allow us to meet and greet each other.
At 6:30 pm, we will begin sharing the video in our Zoom meeting or you will have the opportunity to watch the video on your TV from our YouTube Channel. More information on how to watch on Youtube can be found at www.detroitscots.com/tickets.
The video will be a traditional Burns Night which will include an Address to the Haggis by Gus Noble, Whisky Toasting, and Burns music & poetry, Highland Dancing, and Bagpipes.  Most of the presentation was recorded by members of the St. Andrew's Society of Detroit in their Kilgour Scottish Centre in Troy, Michigan. 
We are offering the sale of 4 Whisky wee drams for the Toasting.  You can purchase these flights on www.detroitscots.com/tickets
Following the video, around 8:00 pm, we will rejoin our Zoom meeting for sharing the evening together.
Also, after the video, we will auction off two (2) very fine Whiskies! A bottle of an 18-year-old Glenmorangie as well as a bottle of a 21-year-old Aberfeldy will be auctioned off in our Zoom session. A great opportunity to get some rare liquors and support our Society!
There is no charge for this event, you can join us by using the buttons below or the Zoom links provided on the www.detroitscots.com/tickets webpage.
For your evening Scottish Supper, we are offering a couple of options.  Scottish Suppers will be available for Carry-Out from two of our local restaurants, Lily's Seafood in Royal Oak and Portofino in Wyandotte.  Here is their Scottish Menu for our event.  Or another option for your Scottish Supper is to prepare your own meal from your kitchen using your own recipes or using our Scottish recipes.
Come Join Us for a fun-filled evening!  Slainté! 
Our previous Robert Burns Dinner was held Saturday, January 25, 2020, at the Portofino Restaurant in Wyandotte, Michigan.
Lenten Friday Fish Fry Dinners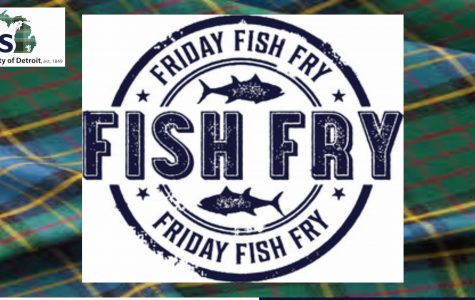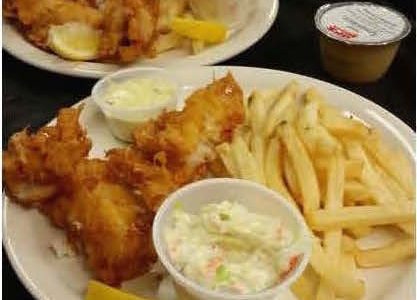 The St. Andrew's Society's Fish Frys start the first Friday after Ash Wednesday each year
.
For 2021, we have cancelled this event due to COVID-19.
Although National Tartan Day is April 6th each year, our Tartan Days for 2020 and 2021 were canceled.
Tartan Day is a celebration of Scottish heritage on April 6th, the date on which the Declaration of Arbroath was signed in 1320.  It originated in Canada in the mid-1980s.  It spread to other communities of the Scottish diaspora in the 1990s.

Our last Tartan Day Cèilidh was Saturday, April 6, 2019, at the Kilgour Scottish Centre with special guests CrossBow!