Detroit Scots' Cultural Life
Since 1849, The St. Andrew's Society of Detroit has been hosting the longest continuous Scottish Highland Games in North America.  Our games are held annually on the first Saturday in August, with a traditional Ceilidh on Friday evening beforehand which is followed by a full day of Scottish activities and entertainment on Saturday.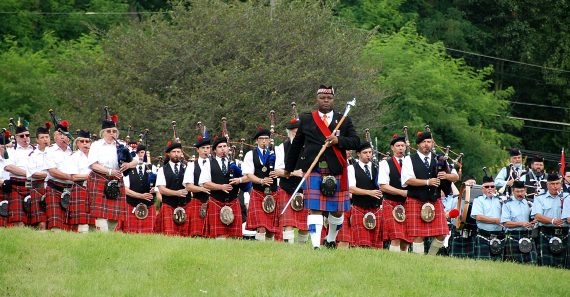 Our NEXT Annual Highland Games, the 174th, will be held on Friday and Saturday, August 4th and 5th, 2023.
St. Andrew's Society of Detroit is proud to sponsor the St. Andrew's Pipe Band.  For more information about the Band or to purchase one of their CDs, click on the button below.
Special Events and Performances
St. Andrew's is the Patron Saint of Scotland. The St. Andrew's Society of Detroit annually holds a
formal dinner to celebrate St. Andrew's Day, sometime late November or early December. 
November 30th is also the birthday of the St. Andrew's Society of Detroit.  Born in 1849! 
We dress up in our finest and have a wonderful evening of dining, dancing, and entertainment.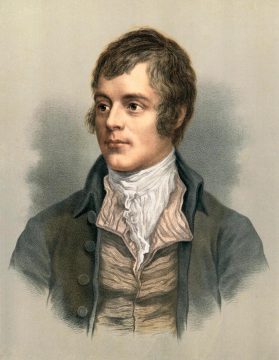 Celebrating the Bard of Scotland's Birthday each year close to January 25th.
A party like atmosphere with toasting to the haggis, reading of poetry, good food, good drink and good entertainment!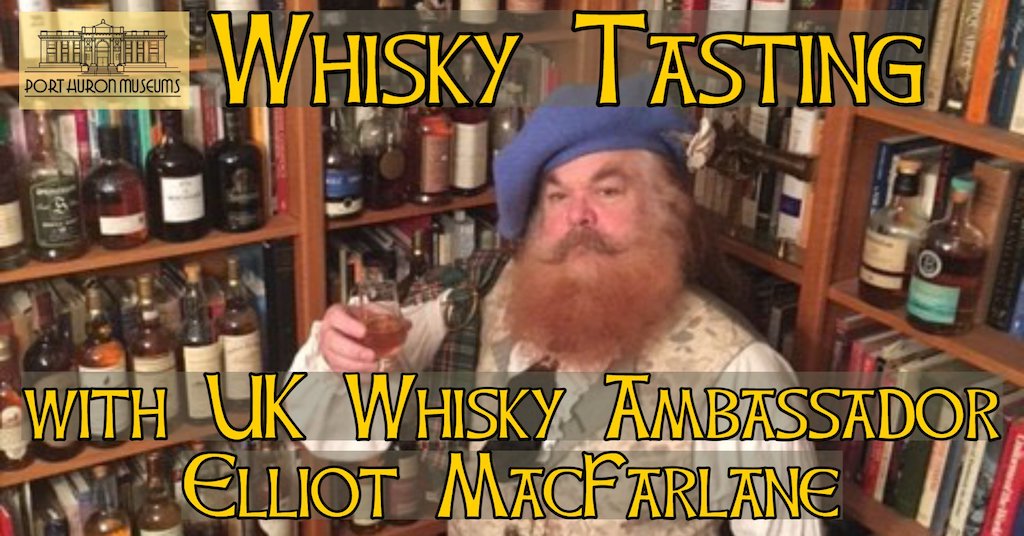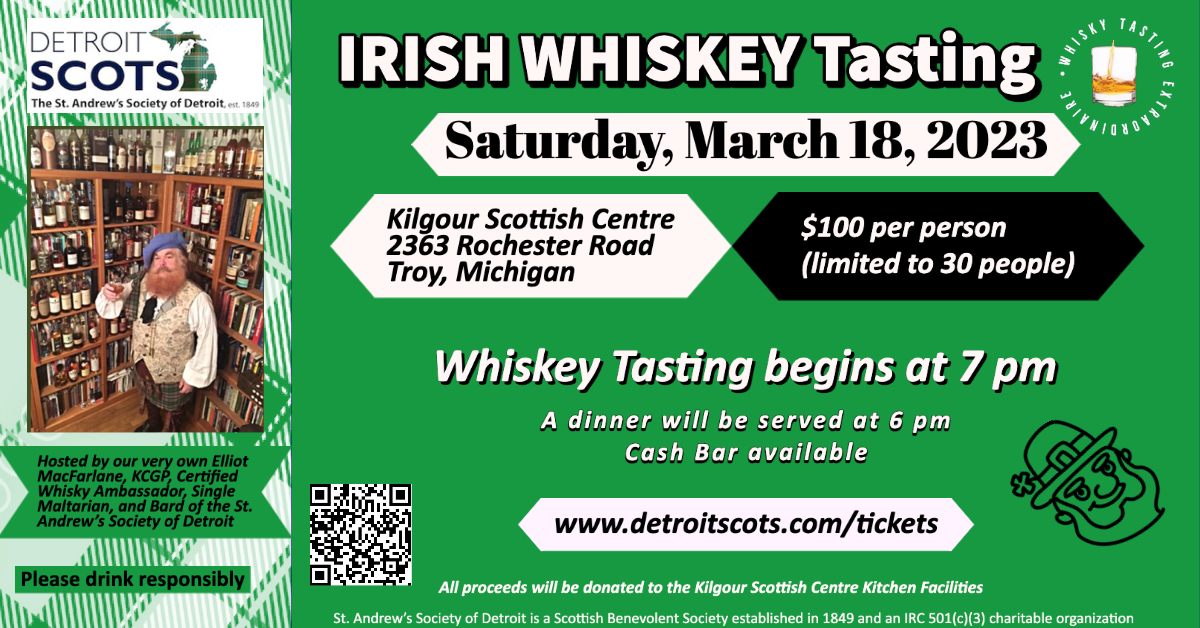 Tartan Tavern Pub & Trivia Nights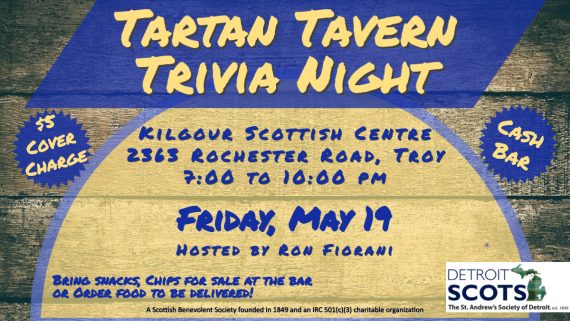 What began as a way to stay in touch virtually during the COVID 19 pandemic, it continued once we returned to normal. 
At our beautiful Kilgour Scottish Centre, about once a month, members will volunteer to host a Game of Trivia.
Bring your own team or join a team at a table!  Open to the public there is a cash bar and you can bring your own snacks.  
Lenten Friday Fish Fry Dinners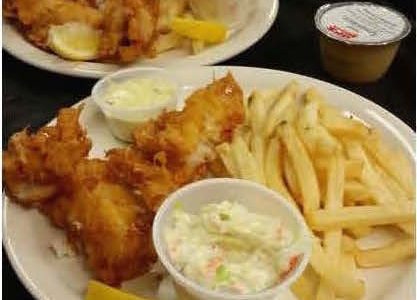 The St. Andrew's Society's Fish Frys start the first Friday after Ash Wednesday each year.
2020

Member's Highland Picnic
Because of the COVID-19 pandemic, our 2020 Annual Highland Games as you know them were cancelled. As you have probably guessed, we could not let the 171st occurrence of our Annual Highland Games go by without some heroic effort to continue our streak since 1849! So, we had a St. Andrew's Society of Detroit Members-only picnic with Dancing, Piping, and Heavy Athletics, along with camaraderie, Scottish history, foods, and entertainment.
We are Scottish after all!

The last time the conference was held in Troy, Michigan was on October 4 – 6, 2019