Detroit Scots' Cultural Life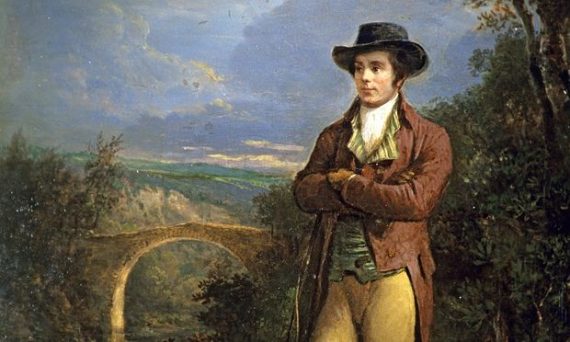 An annual celebration on or near the Poet's Birthday, which is January 25th, Scots and Scots-at-heart come together to celebrate the life and works of the most famous of Scots.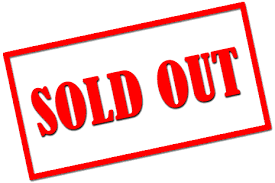 Lenten Fish Fry Friday Dinners

Try our Beer-battered cod (fried or baked) along with French fries,
and coleslaw. Tea and coffee are also provided.
These popular dinners are open to the public beginning at 5:00 pm until 8:00 pm on Fridays during Lent.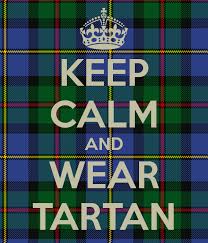 Tartan Day is a celebration of Scottish heritage on April 6th, the date on which the Declaration of Arbroath was signed in 1320.  It originated in Canada in the mid-1980s.  It spread to other communities of the Scottish diaspora in the 1990s.
The Detroit Scots celebrate Tartan Day annually at their April Membership Meeting.
St. Andrew's Society of Detroit Annual Highland Games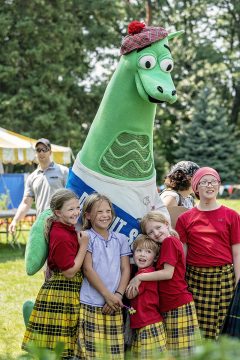 Since 1849, The St. Andrew's Society of Detroit has been hosting the longest continuous Scottish Highland Games in North America.  Our games are always held the first Saturday in August, with a traditional Ceilidh on Friday evening, followed by a full day of Scottish activities and entertainment on Saturday.
Our 170th Highland Games will be held at Historic Greenmead in Livonia, on August 2nd and August 3rd, 2019.
 St. Andrew's Day Tartan Ball
St. Andrew's is the Patron Saint of Scotland and the St. Andrew's Society of Detroit annually holds a Tartan Ball to celebrate St. Andrew's Day.  We dress up in our finest and have a wonderful evening of dining, dancing and entertainment.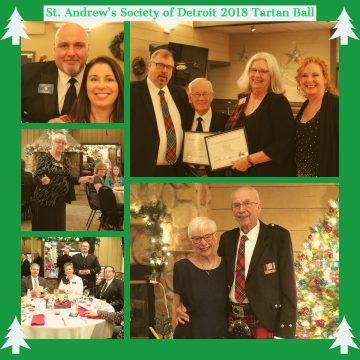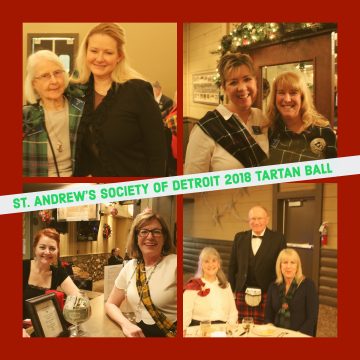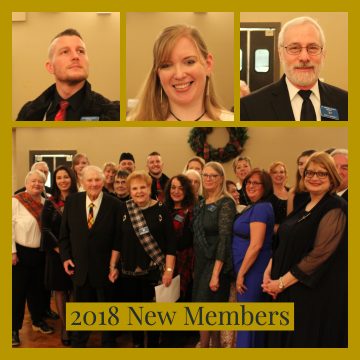 Happy Hour and Meat Pie Dinners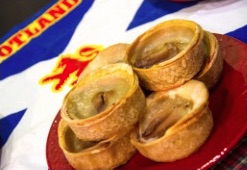 Held randomly throughout the year, our Happy Hour and Meat Pie Dinners have become a big hit.  Enjoy a relaxing atmosphere at our Kilgour Scottish Centre, with a cash bar stocked with wonderful Scottish Whisky and a fine selection of wines and beers.  The dinner includes a selection of meat pies from Ackroyd's Scottish Bakery, Royal Oak, Michigan.
Halloween Happy Hour & Meat Pie Dinner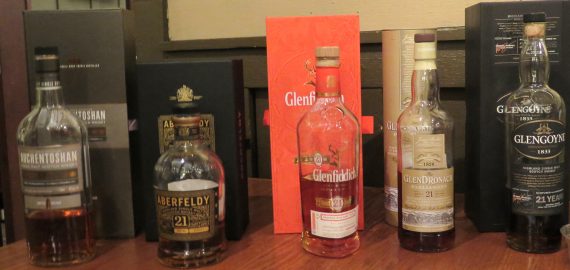 Two or three times a year, our Single Maltarian, Certified Whisky Ambassador and Bard of the St. Andrew's Society of Detroit, Elliot MacFarlane, will host a Whisky Tasting at the Kilgour Scottish Centre.
2018 Scottish North American Leadership Conference